Ideally, you should exercise in the early morning if at all possible, but exercise can be done any time. It's preferable to exercise before a meal, because eating something that is predominantly protein within the first half hour after exercising is the most helpful in reducing the loss of muscle protein and providing the protein needed to build muscle, tone the body, and burn stored fat. You need to maintain adequate hydration when you exercise, and it's particularly helpful to keep a bottle of water with you throughout your exercise regimen.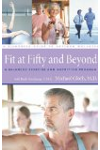 Honestly I don't think that there is a best time to work out, except when you can do it with all you effort, all your focus, and not worry about distractions. Choose a time to work out when you know you can focus solely on your exercises. This is meant to sound selfish because this is your time for YOU and your health and well-being. If you want to be great for everyone else, first you need to be great for yourself.
Also choose a time when you can almost guarantee that your energy and enthusiasm will be high so that you can make sure your workout is productive. Don't set yourself up for failure by doing your workout at a time when you are consistently exhausted or completely unmotivated to be physically active. In other words, if you are a morning person, don't try to workout at 9:00pm.
Finally, let's chat about distractions. Please don't think this is rude, but if you try to work out when your kids first come home from school, or your spouse first gets home and wants to discuss their day, or if the phone is ringing, or if your neighbor wants to stop by and say, "Hi," or…
Well you get the idea. Does it sound like your ideal time would be 6:00am? Great! Set the alarm, get up and get to work! Do you need to swing by the gym on the way home from work? Do you need to go to the gym before you get home and lose your motivation and get caught up in family matters? Great! Pack a gym bag and go right to the gym from work. Do whatever you need to do to guarantee you will have the time, focus, energy and discipline to complete at least 3 bouts of exercise per week.
Remember discipline is defined as doing what you need to do, when you need to do it, regardless of how you feel. Good Luck!
The best thing to do is make sure you are Exercising. Exercise in the afternoon/evening or morning is always a better choice than no exercise at all!
Some people prefer afternoon or evening workouts because they claim to have more energy and the body is more warmed up as the day goes on.
Exercise in the AM can often give you more energy for the day and keep the body burning calories as the day goes on. It is also a great way to start the day and you are less apt to skip a workout.
Some say the morning is the best time to exercise and some say at night. In this video, Dr. Oz reveals the best time to exercise.




The best time of day to exercise is any time you can fit it in your schedule. There are some studies that suggest doing cardio in the morning in a fasted state allows for fat stores to be utilized sooner than other times of the day. Another benefit to morning exercise is that it tends to be easier to make the exercise a habit because everyday distractions (the meeting running late, running to the grocery store, etc.) have not had a chance to interfere. However, a lot of my clients find time to get their exercise in right after work before heading home or on their lunch breaks as to not interfere with family time. So, overall, it is whatever time works best for you and as long as you are fitting exercise in, you should be proud of yourself!
There is really no best time to workout. Really it is all up to you and your schedule. Many of my clients and even myself we all have different times we like to workout. Some people like to workout because it give them more energy for the day. Others even like myself like to workout in the evenings because I feel I have more energy to give my workouts it all. So really the best time is what works for you and your family and even schedule.
The best time for exercise essentially depends on personal preference. A lot of people like to workout first thing in the morning. It stimulates them without the need for caffeine and motivates them to be more productive throughout the day. Plus, there are fewer obstacles to getting your workout in if you do it first thing in the morning.

Others may find that lunchtime is a great time for a workout. The body has had time during the day to move and loosen up. If you work for a company with flex time, you may find that working out at lunchtime gives you a great boost to help you through the afternoon. While still others find that working out right after work is best for them. The workout helps to destress, and unclutter their minds before going home for the night, allowing them to have a stress-free, relaxing, good night's sleep.
Psychologically the best time to exercise is in the morning. The reason that most people tend to find they feel better throughout the day if they've started their day with exercise. Feeling better can be interpreted as feeling more productive and able to think more clearly. Many people also find that the morning is easier because they often encounter less obstacles. After an entire day, there are many obstacles that can get in the way of an evening workout. In the evening it can be difficult to get away from work and (after a long day) motivation and energy for exercise is less because people are tired. The evening is often spent having dinner with family or attending social events.
Continue Learning about Types Of Exercise


Exercise provides many health benefits - from fitness to increased physical and mental energy. In order to prepare yourself for a exercise routine, you need to research which exercise is right for you and how to fit a new exercise ...
e program into your daily schedule.
More