If you are experiencing tension in the jaw or temporomandibular joint (TMJ) this is usually a sign of bruxism or teeth clenching and grinding at night or a similar grinding situation. Consult a dentist on how to minimize this and relieve the tension in your neck. To relieve some of the tension apply gentle pressure to the muscles around the jaw and hold for 30 seconds, this will relax the muscles and relieve some of the tension.
When you clench and grind your teeth, you can cause an imbalance in your jaw, making you more prone to temporomandibular joint (TMJ) disorders, jaw pain, and headaches.

Although you should seek help from your dentist, doing an easy at-home exercise can help release some jaw tension. Take a cork from a wine bottle and hold it length wise between your front top and bottom teeth (without the bottle, Slugger). Now relax your jaw and mouth muscles around it for at least a few seconds (or forever is good). This helps ease some of the tension that's built up from clenching and misalignment.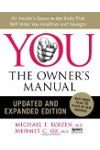 Continue Learning about Types Of Exercise