This is vigorous exercise:
You're breathing hard and fast.
Your heart rate is significantly raised.
You can't talk without pausing for a breath.
Examples: jogging, swimming laps, riding a bike hard or up hills, playing singles tennis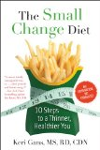 Vigorous activity is relative to your present state of conditioning.

For example, I am 45 years old at the time of my responding to this question. However, my profession requires that I run, jump and perform many physical actions. A similar woman my age who has a sit-down profession may not spend as much time as I do engaging in physical activity. If we both ride a bike at a vigorous intensity who would be pedalling faster and harder? Does it mean she is not working vigorously?

Vigorous activity is generally determined using a scale called the RPE Scale. (rate of perceived exertion). The American College of Sports Medicine defines vigorous as a 7-8 on an RPE Scale of 10.

Hence, vigorous activity is any activity that you engage where you perceive that you are working at a 7 or a 8 on the RPE scale.

I hope this is helpful to you.
Vigorous exercise should make you breathe rapidly and feel like you are just at the point where you are pushing your body's boundaries, but without doing yourself any harm. Examples include running, cycling, and resistance training.
Continue Learning about Types Of Exercise


Exercise provides many health benefits - from fitness to increased physical and mental energy. In order to prepare yourself for a exercise routine, you need to research which exercise is right for you and how to fit a new exercise ...
e program into your daily schedule.
More