The fact that many of these remedies were used for hundreds of years before the development of medical science as we know it is good enough for some people. But not for us. The fact is, while many herbs, teas, and barks may have medicinal qualities, they are medicinal because they contain chemicals that are just as potent as anything produced in a laboratory. People who extol "natural" remedies because they are natural are fooling themselves. Hemlock is natural, but, as Socrates found out, it is also fatal.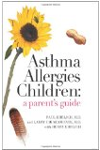 More About this Book
Asthma Allergies Children: A Parent's Guide
Asthma and allergies are at epidemic proportions. It doesn't have to be that way. Two experienced pediatric allergists tell everything a conscientious parent needs to know about these conditions,...
When used properly, some traditional herbal remedies are as effective as modern drug therapy. For example, numerous double-blind trials have shown that the herb, St. John's wort, is as effective as antidepressant medications in the treatment of mild-to-moderate depression (see Gaby AR. Nutritional Medicine, chapter 287; www.doctorgaby.com). Before the discovery of cortisone, licorice root was known as an effective treatment for Addison's disease (severe adrenal failure).
Some 2,000 years ago, Hippocrates said, "Let your food be your medicine, and let your medicine be your food." In modern time, doctors trained in nutritional therapy find that dietary modifications are frequently as effective as prescription medications for treating a wide range of physical and mental ailments.
Continue Learning about Traditional Medicine