To get the most out of your visit, spend some time beforehand thinking about what you want to get from the appointment. Write down your symptoms and when they started, and list any questions that you have. You may find it useful to decide on the top three questions or problems you want to address. If this is your first visit, be prepared to discuss your health history. Here are some questions you may want to ask:
What, in plain language, is the matter with me? (Keep saying, &quotI do not know what that means," until you have the answer you can understand).
Why are you prescribing that medicine for me? What is it? How long should I take it? What are the effects of this drug on my body? What will happen if I do not take it? (Ask your provider to prescribe drugs by their generic name, if available, rather than by their brand name. This usually will save you money without affecting your treatment, as they are by law identical).
What is the purpose of this test or X-ray?
How much will this medical care cost me?
Why is this operation necessary for me? What are the alternatives? (Remember that you have a right to a second opinion. If a series of expensive tests or surgery is recommended, you can tell the provider that you would like to consult another doctor before making a decision. Learning more and getting a second opinion may prevent unnecessary or harmful treatments).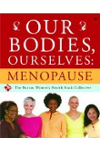 More About this Book
Our Bodies, Ourselves: Menopause
FROM THE EDITORS OF THE CLASSIC "BIBLE OF WOMEN'S HEALTH," A TRUSTWORTHY, UP-TO-DATE GUIDE TO HELP EVERY WOMAN NAVIGATE THE MENOPAUSE TRANSITION For decades, millions of women have relied on Our...
Continue Learning about Talking To Your Doctor