Tendons are the stretchy, white bands of connective tissue that are at the ends of muscle and connect the muscle to the bone.
Tendons connect muscle to bone and transfer muscle power to the bone to create movement across a joint. For example, the quadriceps tendon connects the quadriceps muscle to the patella and provides the power to extend the leg.
Muscles are attached to bones by fibrous bands of semielastic collagen called tendons. The best example of this is the Achilles tendon, which attaches the calf muscles of your lower leg to your foot. When your calf muscles contract, they pull on the tendon, which in turn moves the foot. The same is true for your spine. When your back muscles contract, they pull on tendons, which then move your spine. Tendons are subjected to severe pulling forces, so they lack an extensive blood and nerve supply and must get most of their oxygen and nutrients from the surrounding tissues. Tendons have no internal or individual controls and are strictly at the pulling whim of the muscles they attach to.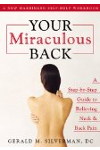 Tendons are the tough cords of tissue that connect muscles to bones. In fact, every muscle in the body has a tendon that attaches to bone. Tendons thus can be large in size, such as those around your knee joints, or small, like the ones in your fingers.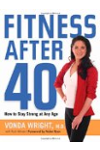 More About this Book
Fitness After 40: How to Stay Strong at Any Age
It's one of the undeniable facts of life. After we reach a certain age, our bodies change. No matter how fit we may have been at 20, we're very different people after 40. But growing older doesn't...
Continue Learning about Tendons