At breakfast, there are a few specific goals you should aim for. First of all, you want to let your body (and your metabolism) know you are awake, so that it revs back up after a night of sleep. You want to make sure you get some protein and complex carbohydrates for fuel, and little bit of healthy fat is good to make sure you stay full. Fiber is also something that's great with every meal, but it's especially good at breakfast because it helps regulate your blood sugar and that helps curb your appetite throughout the day.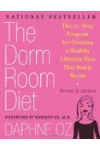 You should rise and dine in the morning for the sake of your mind and your waist.
For both cognitive and health reasons, it's hard to overstate the importance of a nutritious morning meal for school aged children. Breakfast can positively benefit mental function (especially memory), academic performance, psychosocial function, and mood. If you are hungry during the mid-morning hours, it will impact your learning during this time period. Eating breakfast also improves blood glucose levels, which in turn leads to improvements in both comprehension and memory. Studies conducted by the USDA have found that children who received a school breakfast did better on standardized tests than children who did not eat breakfast.
Research has also shown that eating breakfast may be associated with healthier body weight in children and adolescents. Breakfast eaters tend to have better overall nutrient intakes and consume less fat, cholesterol and more fiber over the course of the day than non-breakfast eaters. Nutrients missed at breakfast, namely calcium, fiber and certain vitamins and minerals, are rarely made up for during the day. Those who miss breakfast are less likely to engage in physical activity. Continue Learning about Teen Perspective: Nutrition and Healthy Eating