The following is a basic nutritional supplement plan for teens:

1. Multivitamin: 1 tablet daily (try Solgar's Formula VM-75 with iron, for menstruating women, or Country Life's Daily Multi-Sorb).

2. Antioxidants: Vitamins C and E Vitamin C with bioflavonoids, 500 milligrams daily (try Natrol's Ester-C or Twinlab's C-Plus Citrus Bioflavonoid Caps); vitamin E, 400 international units (try Twinlab's Super E-Complex, from mixed tocopherols).

3. Minerals: You'll get plenty of calcium, magnesium, zinc, and selenium from 2 capsules, 2 times daily of a multimineral vitamin. (Try Twinlab's Cellmins Multi Minerals; also found in multivitamins with minerals.)

4. Essential fatty acids: 3 softgels daily (try Health from the Sun's Total EFA, or, if you're a vegetarian, try 1 tablespoon of flaxseed oil, either mixed into salad dressing or taken straight).

5. Vitamin D: This is especially important for those of us living north of Atlanta, where sun exposure can be limited. Your body naturally produces enough vitamin D daily from 20 minutes of bright sun exposure (without sunscreen), but for those times of year when you're not able to do this, take 2,500 to 5,000 International Units (IU) of vitamin D (don't worry, it's only about 1 or 2 capsules) to make sure your immune system stays strong. Taking cod liver oil (as I do: 2 teaspoons shaken with a shot of orange juice every morning) is a great way to get vitamin D, since it is a fat-soluble vitamin and needs fat to be absorbed. Otherwise, your body will just excrete it in your urine.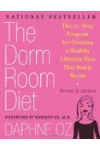 Continue Learning about Teen Perspective: Nutrition and Healthy Eating