The following tips will help you avoid an unhealthy eating disaster during sporting events:
Have a bunless hamburger or hot dog.
Stay away from potato salad, creamy coleslaw, or anything else with a lot of mayonnaise and fat.
Offer to bring some dessert for the tailgate and bring a fruit salad, a healthy, satisfying palate cleanser for the end of the meal.
Stick to water or club soda (regular soda as a last resort) and peanuts at games, or pack an apple in your bag before you go.
Feel free to jeer at the other team and holler like a cheerleader when you want to celebrate your team's good work, but don't celebrate your team's success by sabotaging your own.
If you have to have the unhealthy stuff, remember that moderation is everything. Half a burger instead of the whole thing, a small portion of potato salad rather than a heaping mountain, or a handful of chips instead of half the bag.
Move around and get different views of the game from points around the stadium. That way, you're getting in some extra steps rather than sitting for three hours straight, so you can eat some of what you love and have something to do besides sitting and eating.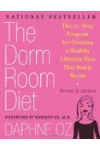 Continue Learning about Teen Perspective: Nutrition and Healthy Eating