To exercise your oblique abdominal muscles, follow these steps:

Scissor kicks: Lie on your back and lift your outstretched legs between 6 inches and 1 foot off the floor. Extend your toes and cross your legs back and forth across each other 20 times. Then hold your extended legs 1 inch off the floor for 15 seconds. Repeat these exercises 2 times in a row.

Circles: Lie on your back with your knees bent and feet on the floor; interweave your hands behind your head. Make circles, by keeping your lower back flat and circling your upper body up to the right and crossing over to the left and circling back down to the mat 20 times. Look up toward the ceiling the entire time. Next set: start to the left and then right 20 times. Do two sets of each.

Side crunches: Lie on your back with your fingers interlaced behind your head (make sure you don't use them to lift your upper body, only to support your neck). You can also cross your arms on your chest. Bend your knees and bring your legs to one side of your body by twisting your torso. So if you are twisting to the left, your left leg should be resting on the floor. You want your knee to be bent at a 90-degree angle, and your upper body and calves to be as close to parallel as possible (try to keep your back as comfortably close to the floor as you can while you are twisted). Use your abs to bring your upper body up in a crunch and back to the floor 30 times. Switch sides and repeat. Take a 30-second break and repeat both sides twice.

Crossed leg lift: Turn to your side and lift your torso up with your arms while you extend your legs above the floor. Scissor your legs in the air at an angle 20 times. Switch sides and repeat.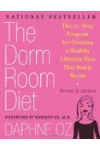 Continue Learning about Teen Perspective: Exercise and Physical Fitness