The following are statistics on cyberbullying:
About half of all teenagers have experienced some form of online harassment, according to the Cyberbullying Research Center.
37 percent of teens admit to using social networking sites to victimize and harass their peers.
43 percent of teens use their cell phones to say insulting things to others.
64 percent of all teens say they do things online they don't want their parents to know about.
Rates of cyberbullying among teens vary depending on the definition of cyberbullying that is used, the ages and characteristics of children surveyed, and the time frame involved.
In a survey 13- to 18-year-olds were asked how often they had ever been involved in cyberbullying:
15% said they had been cyberbullied online
10% had been cyberbullied by cell phone
7% said they had cyberbullied another person online
5% had cyberbullied another person by cell phone
A study by Fight Crime: Invest in Kids investigated how often children (6- to 11-year-olds) and teens (12- to 17-year-olds) had been cyberbullied during the previous year. One-third of teens and one-sixth of the children reported that someone said threatening or embarrassing things about them online.
In a survey of middle school students, researchers found that 9% had been cyberbullied in the last 30 days, and 17% had been cyberbullied during their lifetime; 8% had cyberbullied others in the last 30 days and 18% had done so during their lifetime.
In a study with students in grades 6-8, 18% said they had been cyberbullied at least once in the last couple of months and 6% said it had happened two or more times; 11% had cyberbullied others at least once in the last couple of months, and 2% said they had done it two or more times.
It depends on the study. One study out of the University of British Columbia reported that about 25 to 30 percent of young people admitted to experiencing or taking part in cyberbullying. On the flip side, according to the Cyberbullying Research Center about 20 percent of teens admitted to cyberbullying others and 20 percent report being a victim of cyberbullying.
Additionally, there appears to be gender differences in the way teens cyberbully. Teen girls are more likely to experience cyberbullying and they're more likely to report cyberbullying others. They also cyberbully more by spreading rumors and gossiping while boys are more likely to upload harmful pictures or videos.
Regardless of the figures cyberbullying is becoming a problem with today's youth. That's why the American Academy of Pediatrics calls cyberbullying the "most common online risk for all teens."
Cyberbullying is real. Incidents are happening at an increasing rate. National surveys by online safety expert Parry Aftab estimate that 85% of 12- and 13-year olds have had experience with cyberbullying; 53% say they have been bullied online.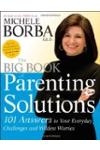 Continue Learning about Teen Perspective: Bullying