Here is a behavior makeover to help curb a child's bossy streak.
One of the best ways is to teach a few oldie but goodies that emphasize the golden rules of fairness so bossy kids start to consider the needs of others.
Grandma's Rule: If you cut the cake, the other child chooses which piece to take. No take backs: One the rules of a game or trade agreed, you may not take back the object or changing the rules unless the other person agrees. Then shake on it. Teach younger kids to set an oven timer or stop watch. They agree to a fair amount of time for using a toy, and when the timer goes off, their turn is up and the toy is passed on.
Of course, the best way to help kids curb their bossiness is by emphasizing the skills of give and take like compromising and negotiating. And the best way to teach them is by modeling them so your child can copy from you.
Whatever you try remember to consistently use the method until you do get the change you want.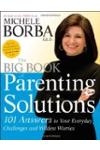 Continue Learning about Teens (12-18)