Teenagers should take care of their skin with a gentle face cleanser twice a day. Over-the-counter treatments can be used for acne concerns.
Teenagers are especially prone to oily skin and acne due to hormonal changes that stimulate oil production. They may want to wash their face two to three times a day with a gentle cleanser—but they should take care not over-wash, as this can increase oil production and breakouts. Teens should also avoid harsh scrubbing, which can irritate the skin and cause breakouts. An oil-free, non-comedogenic (won't clog pores) foaming cleanser containing salicylic acid or benzoyl peroxide is a good choice for teens prone to acne. As for skin of any age, daily use of a light moisturizer—without heavy perfumes or artificial colors—is a good habit for teens.
When it comes to young skin, less is more.
DO
Cleanse your face morning and night...2 times, keep it simple so you avoid irritating your skin.
Exfoliate once a week with a wash cloth or a very gentle scrub TIP: do this in the shower.
Day time use an SPF of at least 30 just to be safe. I cannot tell you or stress enough how important this is.
Change your pillow case every week or 2-3 times a week. It helps keep our skin from soaking up any dirt and oil that comes from our hair.
At night, cleanse and use a toner. Moisturizer at night...maybe a gel...make it simple with very simple ingredients.
TIP: Reason why SPF is important: Just because your skin tans easily, or you wear a hat in the sun—whatever the excuse is not to wear sunscreen is absolutely unacceptable. Skin cancer is a serious threat to the body.
DON'T
Pick, scratch, peel, etc. a pimple! Before acne becomes a problem, act on it early! Don't wait to go see a dermatologist and don't be embarrassed about seeing an esthetician. It is what we do!
Assume you know what is best for your skin....follow the directions given to you by the professional. There is a reason why!
Over scrub and over wash. Stripping the oil of our skin just creates our skin to create 10 times more oil!
Last but not least, ask a professional really specific questions and make sure to share the lifestyle you are living—the pieces of the puzzle will fall into place and will result in healthy skin and body.
Continue Learning about Teens (12-18)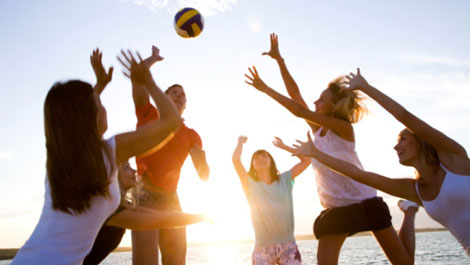 Teenagers are still developing their bodies and minds well into their late teens. During the teen years they face a myriad of issues ranging from growth spurts, acne, bullying, sexual feelings and mood changes. Learn more from our ...
experts about teen health and how to help them transition into adulthood successfully.
More