Green tea polyphenol catechins are very good for enhancing cardiovascular health, improving immune function and reducing the risk of cancer. Watch "Medicine Hunter" Chris Kilham discuss how green tea catechins are great for wellness and longevity.
Green tea is full of catechins, complex organic molecules that may help to reduce pain and boost weight loss. Overall, green tea has the most catechins per cup -- about 30 to 40 percent of dry matter; black tea, which is more popular in America, has considerably less -- about 5 to 10 percent of dry matter. In one study presented at the Society of Critical Care Medicine, researchers found that green tea may help block the arthritis-inflammatory response.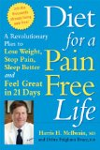 The catechins in green tea are antioxidant superstars, says registered dietitian Sari Greaves. Find out more about why drinking green tea can boost your health by watching this video.
The catechins in green tea offer a wealth of health and beauty benefits, says dietitian Julieanna Hever. Learn how they work by watching the video.
For centuries, green tea catechins have provided people with near-magical benefits. In this video, watch as I explain just what these plant chemicals can do for you.
Continue Learning about Tea & Health