Green tea polyphenol catechins are very good for enhancing cardiovascular health, improving immune function and reducing the risk of cancer. Watch "Medicine Hunter" Chris Kilham discuss how green tea catechins are great for wellness and longevity.
For centuries, green tea catechins have provided people with near-magical benefits. In this video, watch as I explain just what these plant chemicals can do for you.
The catechins in green tea offer a wealth of health and beauty benefits, says dietitian Julieanna Hever. Learn how they work by watching the video.
The catechins in green tea are antioxidant superstars, says registered dietitian Sari Greaves. Find out more about why drinking green tea can boost your health by watching this video.
Green tea is full of catechins, complex organic molecules that may help to reduce pain and boost weight loss. Overall, green tea has the most catechins per cup -- about 30 to 40 percent of dry matter; black tea, which is more popular in America, has considerably less -- about 5 to 10 percent of dry matter. In one study presented at the Society of Critical Care Medicine, researchers found that green tea may help block the arthritis-inflammatory response.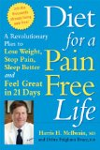 Green tea is one of the most important health promoting beverages you can drink. Regular green tea consumption is linked to a reduced risk for heart attacks and strokes as well as most forms of cancer, particularly breast and prostate cancer. The health benefits of green tea are due to the presence of molecules known as polyphenols or catechins, the most active of which is epigallocatechin gallate (EGCg). While green tea can be consumed as a beverage, to get the weight-loss promoting benefits you will need to use green tea extracts concentrated for EGCg and other catechins at an effective dosage. A regular cup of green tea may contain anywhere from 30 to 80 mg of catechins (as well as 30 to 50 mg of caffeine). Green tea extracts are now commercially available that contain 70 to 99 percent catechin content without the caffeine. In order to produce real effect in weight loss, the intake of catechins must be in excess of 540mg daily.

So how much weight can you expect to lose by taking green tea catechins? In one of the best designed studies, eighty subjects were given a drink providing either 126 mg of catechins or 588 mg of catechins for twelve weeks. The group getting the lower dosage of catechins did not experience any significant weight loss, but in the higher dosage group there was an average weight loss of about four pounds, a little more than a pound a week. The decrease in body weight was almost entirely due to loss of body fat and the loss of body fat was almost exclusively due to a loss in visceral (abdominal) fat.

Several mechanisms are thought to be responsible for the weightloss producing effects of green tea catechins. Not only do these compounds promote diet-induced thermogenesis; they have also been shown to reduce the formation of fat cells, increase the burning of fat for energy (not just heat), decrease fat absorption, and increase the levels of fat cell-derived hormones such as leptin and adiponectin that enhance the action of insulin. As such, at the Hunger Free Forever program we advocate incorporating green tea beverages and supplements into your daily routine. Remember, to see much benefit in weight loss, you need to ingest about 600 mg of catechins each day.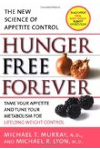 Continue Learning about Tea & Health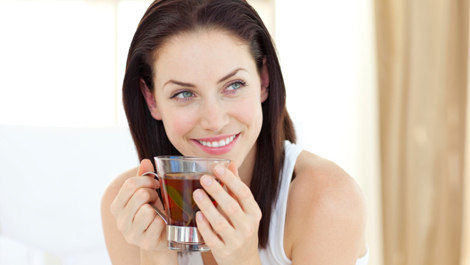 Drinking tea offers many health benefits. Learn more from our experts about tea.