You've decided that Yosemite Sam shouldn't be adorning your forehead any longer? Tattoo removal is your ticket. Unfortunately, it's not a one-technique-fits-all-tattoos prospect, and it can be quite costly - in terms of dollars, time, and discomfort.
If your unwanted tattoo is small, you might consider having it cut out. That's one procedure and it's done. You'll be replacing a scar for the tattoo, however. If it's larger, lasers might be the answer. Different lasers are used for the different colors in your tattoo. The laser heats up the pigment and explodes the cells that contain it. The pigment then disperses and other cells pick it up. Each treatment blurs the tattoo until it is hard to see. But there are many drawbacks to lasering; it takes many painful, expensive treatments and can often leave white scars behind.
For the time being, you've got a problem if you don't like your tattoo since the pigments are permanent, but removable tattoos are around the corner. Within a few years, biodegradable pigment that is sealed into tiny plastic capsules will be used. When the capsules are lasered, they break open, and the biodegradable tattoo disappears.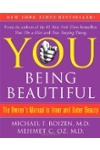 Your dermatologist can tell you the best method for removing your tattoo. Techniques used to remove tattoos include laser therapy, dermabrasion, or surgery, according to the American Academy of Dermatology. Your doctor may consider the location and colors of your tattoo and other factors in determining which technique may be best for you.

Continue Learning about Tattoos