The main reason to have your teeth straightened is that it's harder to keep crooked teeth clean, which leads to gum disease and tooth decay. But you may also be interested to know that crooked teeth harbor germs that cause bad breath. Also, from a cosmetic point of view, it's important to have a nice smile not only to improve your self-image but also to improve the way that others perceive you. Studies have shown that people with straight teeth are seen as smarter and actually earn more money than people with bad teeth. This is especially true for women. People with overbites are generally considered lower in intelligence. People with good teeth are perceived to have better hygiene and overall are considered more attractive.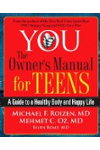 Straightening teeth is more than a cosmetic concern. As Dr. Oz states, crooked teeth are more difficult to keep clean. Food, plaque and tartar trap more easily when the teeth are misaligned and they are also harder to clean effectively. Also, when teeth are not evenly aligned, the forces of chewing are not evenly distributed amongst all the teeth, thus causing weakening of the supporting bone around the roots and also causing premature wear of the teeth. Straight teeth not only look good, but will be easier to keep clean and function better with less wear. The cost of straightening teeth will be a good investment that can prevent larger costs to treat gum disease and/or crowns in the future that could have been prevented.
Most studies show that patients that have undergone orthodontic treatment to correct their bite and straighten their teeth will have improved self-esteem, less tooth loss, less cavities, better oral hygiene, and overall improved oral health.
Part of this may be from the fact that straight teeth are easier to clean. When teeth are properly aligned it's easier to brush and floss more of the tooth surfaces. In addition, the natural cleansing mechanisms in the mouth, like your tongue and saliva help remove debris from the mouth much easier when the teeth are straight.
When teeth are properly aligned and the bite is corrected the teeth function much better. Biting forces are distributed to the proper teeth during chewing. Teeth are less likely to fracture or wear down.
Moreover, people with straight teeth may be prouder of their smile and thus more inclined to take care of it.
A short period of orthodontic treatment can produce benefits that last a lifetime.
Continue Learning about Teen Perspective: Taking Care of Your Body