Overexposure to UV rays from the sun during childhood and adolescence greatly increases the risk of skin cancer as an adult. It also raises the possibility of painful sunburn, blistering, peeling, and wrinkles.
Follow these steps to protect your children's delicate skin:
Put a hat on your child and cover up as much skin as possible. Keep in mind that lightweight clothing doesn't provide adequate sun protection, so your child may still need to wear a layer of sunscreen underneath.
Apply PABA-free sunscreen with an SPF of at least 30 to children, even babies. Reapply every few hours and always after swimming.
Wear sunglasses with UV protection starting at a young age.
Limit direct exposure to the sun between the hours of 10 a.m. and 3 p.m., when the sun's rays are the most intense.
Keep children out of direct sun whenever possible, especially children under 6 months. Seek out shady locations to play where you and your child can take refuge from the sun.
From Good Kids, Bad Habits: The RealAge Guide to Raising Healthy Children by Jennifer Trachtenberg.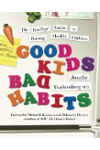 Continue Learning about Sunburn Prevention