There is no "safe" amount of sun exposure, as the sun can harm the skin any time. However, in this video, I will explain that it's important for kids to be outdoors and how you can protect them while they are.
While burning is bad, not all exposure to sunlight is harmful. The sun's UV rays help the body to produce vitamin D, which is essential for health. The key is moderate exposure. Short bursts of 15 minutes at midday two to three times a week during late spring, summer and early autumn is recommended. However, exposure should be limited to about 10-15% of the body's surface, but not necessarily the face, arms or neck, which are most prone to skin cancers.
When it comes to sun exposure, less is more. In the middle of the day, being outdoors for 10 or 15 minutes is plenty. Sunlight stimulates your skin to produce vitamin D, which helps builds strong bones and may also help protect your heart. But you don't need much; overexposure to the sun can lead to premature skin aging and increase your skin cancer risk.
Like safe sex, getting safe sun can do your body good. Getting 10 to 20 minutes of sun exposure every day helps you convert some forms of inactive vitamin D into a precursor that becomes active vitamin D-which has a huge beneficial effect on your cardiovascular and immune systems. And that has the RealAge effect of making you more than a year younger.

But you have to limit the time you're exposed to protect yourself from skin cancer as well as wrinkling. Doing both-getting the right amount of sunshine but not too much-can make you up to 1.7 years younger.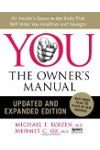 Continue Learning about Sun Care