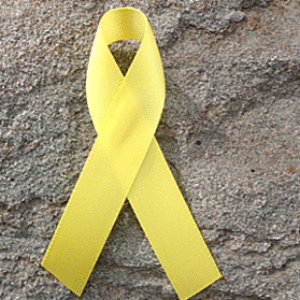 Too many youth are taking their lives. Did you know that suicide is the third leading cause of death for youth between the ages of 10 and 24? According to the Centers for Disease Control and Prevention, approximately 4600 youth take their life each year. How can we help these troubled youth? An important thing we can do is identify the warning signs associated with suicide and get help for those who present them.
Did you know that 4 out of 5 teen suicide attempts occurred after clear warning signs were present?
Deterioration in personal hygiene
Frequent physical complaints: migraines, stomach aches
Episodes of crying
Sudden happiness after a long period of depression
Self-mutilation
Giving away personal possessions
Hopeless or vague comments: "I wish I was never born" or "I won't be around much longer"
Direct statements about wanting to kill oneself
Themes of death or depression in conversation, writing, artwork, or music
Change in eating and/or sleeping habits
Drug and/or alcohol use
Fatigue
Withdrawal from family and friends
Violent actions
Rebellious behavior
Running away
Loss of interest in favorite activities
If you or someone you know shows warning signs for suicide, please seek professional help immediately.
National Suicide Prevention Lifeline: 1-800-273-8255