Recovery from substance abuse involves an ongoing process. When it comes to addiction, you face a disease that is chronic and progressive. If left untreated, substance abuse can lead to serious consequences. Fortunately, addiction is a treatable condition and the vicious cycle of addictive behavior can be broken. Like any other serious illness, professional medical treatment is a must.
Our medical staff at the South Miami Hospital Addiction Treatment and Recovery Center includes a team of physicians, psychologists and therapists, who use an interdisciplinary strategy to treat all aspects of substance abuse. Treatment plans include detoxification, psychotherapy, family counseling and separation from unhealthy or negative environments. It's essential for every staff member to express care, concern and sincere respect for the dignity, uniqueness and worth of each individual.
Substance abuse asks that a biopsychosocial approach be undertaken when treating the many forms of presenting substance use and abuse disorders. This approach considers the systemic underpinnings of the biological, psychological, and social factors associated with addiction. Since addiction touches almost every aspect of the user and their loved ones lives, the biopsychosocial approach considers the multifaceted and targeted host of manifestations in which addiction impacts one's life. For this reason, this approach is multidisciplinary in nature and assures that all possible implications of the addictive lifestyle are ruled out or in as a part of the treatment episode. Thus, medical detoxification, dual diagnosis, a medical physical, exploration of medications designed to intervene with use and abuse, as well as various forms of counseling support for the addict and his or her family. These are all part and parcel of the biopsychosocial and multidisciplinary treatment approach of substance abuse.
Treatment for substance abuse disorders, like every medical condition should be tailored to the needs of the client. Basically there are a few distinct treatment paths, and for many people a combination of treatments are necessary:
12 step programs-free and confidential with very flexible meeting schedules
Detoxification- Short term treatment to get past the medical issues that are associated with withdraw from some substances (the most worrisome being benzodiazepines and alcohol)
Inpatient treatment-residential care varying from a few days to several months to a year or more
Outpatient treatment- Combinations of group treatment and individual treatment variable in length and intensity bases on the patients' needs
Medication Assisted- Medication prescribed by a physician to assist in maintaining or achieving sobriety. Not intended as a standalone treatment modality.
Treatment options for substance abuse include outpatient detoxification, individual and group therapies and medication management. Self-help groups, support groups and counseling are among other treatment options.
Continue Learning about Substance Abuse and Addiction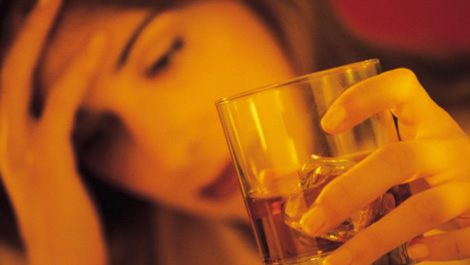 Substance abuse peaks in late adolescence and early adulthood and can lead to many negative effects on health, relationships and economic status. Learn more about substance abuse from our experts.