There are some promising initiatives to improve policy and treatment for people with drug problems and to respond specifically to the needs of girls and women with substance use problems:
The Drug Policy Alliance is a leading U.S. organization working toward new drug policies based on science, compassion, health and human rights, and a just society in which the fears, prejudices and punitive prohibitions of today are no more.
Some policies have proved effective in reducing smoking and improving the public health. These include implementing clean-indoor-air laws or ordinances that make all workplaces (including bars and restaurants) smoke-free; increasing the excise tax on tobacco, which encourages smokers, especially young people and pregnant women, to quit; ensuring that private insurers and Medicaid provide coverage for services, including counseling and medication, to help people stop smoking; and implementing prevention programs that educate young people and motivate them not to start smoking.
Treatment providers have been working to design comprehensive trauma, mental health, and substance use programs that address women's needs for safety and healing. Seeking Safety and Community Connections are two examples of this work.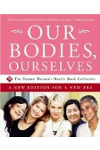 Continue Learning about Substance Abuse and Addiction