Chewing tobacco and other oral tobacco products are harmful to oral health. These products contain human carcinogens and cause mouth cancer and gum disease. They also destroy the bone sockets around teeth and can cause teeth to fall out. There are studies showing potential harmful effects on the heart and circulation, as well as increased risks of other cancers.
It can increase the risk of diseases in the mouth.
The 1st is periodontal disease. Periodontal disease is the number one cause of premature tooth loss.
The 2nd is cancer. There is a higher risk of oral cancer if someone uses chewing tobacco. The most common type of oral cancer is squamous cell carcinoma which can lead to death.
Chewing tobacco is different than smoking cigarettes. In addition to increasing your risk of periodontal disease, smokeless tobacco may have sugar in it to make it taste better. This sugar can cause you to develop cavities.

Even worse, smokeless tobacco brings cancer-causing chemicals in direct contact with your tongue, gums and cheek. The early signs of oral cancer usually are not painful, so people often ignore them. If it is not caught in the early stages, oral cancer can require painful, sometimes disfiguring, surgery and can lead to death.

There is no upside to tobacco use. If you smoke or chew, your dentist can help you quit.
Continue Learning about Substance Abuse and Addiction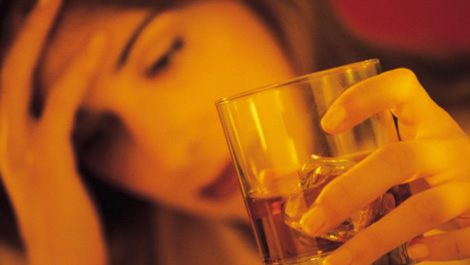 Substance abuse peaks in late adolescence and early adulthood and can lead to many negative effects on health, relationships and economic status. Learn more about substance abuse from our experts.