The first place to look is in your community. There are many types of support groups that focus on recovery from substance abuse. Counseling in conjunction with support groups is highly recommended. If you've tried this, and it's not working, there is always medication assisted detox from most substances of abuse.
Recognizing that you have a problem is the first step on the road to recovery, one that takes tremendous courage and strength. Facing your addiction without minimizing the problem or making excuses can feel frightening and overwhelming, but recovery is within reach. If you're ready to make a change and willing to seek help, you can overcome your addiction and build a satisfying, drug-free life for yourself.
Support is essential to addiction recovery
Don't try to go it alone; it's all too easy to get discouraged and rationalize "just one more" hit or pill. Whether you choose to go to rehab, rely on self-help programs, get therapy, or take a self-directed treatment approach, support is essential. Recovering from drug addiction is much easier when you have people you can lean on for encouragement, comfort, and guidance.
Support can come from:
family members
close friends
therapists or counselors
other recovering addicts
healthcare providers
people from your faith community
Visit a Narcotics Anonymous meeting in your area. See below.
Call 1-800-662-HELP in the U.S. to reach a free referral helpline from the Substance Abuse and Mental Health Services Administration.
You can find help within your local community starting with utilization of the various support groups that one will find there. It may also be a helpful step to seek an assessment from a local treatment program or treatment provider who is conversant in the treatment of addictive disorders. Such assessment are often free and will help you answer the question of what type of support or level of care is most specific to your situational needs. In this way you minimize the ravages of addiction by getting the right type of help in order to stop using ASAP. Remember it is great that you are seeking help, but most important of all is stopping the use and abuse before you hurt yourself anymore or someone else!
When we face our problems with alcohol, tobacco, or other drugs, probably the greatest support comes from others who have been there.
There are many self-help groups, with varying approaches, including Alcoholics Anonymous, Women for Sobriety, 16 Steps for Discovery and Empowerment, SMART Recovery, and Secular Organizations for Sobriety.
Other self-help groups on related topics, such as self-esteem and experience of trauma, can be helpful in combination with these recovery groups. It's worth putting some effort into finding the right combination of supports in the areas important to you; they can be critical to getting well.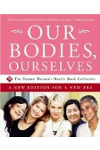 Continue Learning about Substance Abuse and Addiction