Common errors when doing the all-fours rocking stretch for the neck (an exercise that passively restores normal shoulder joint and neck mechanics) include:
Rounding your upper back (thoracic spine) to assist moving your arms into an overhead position is not proper form. Keep the thoracic spine relaxed and flat.
Your head remains up (extended) as you rock down to your feet. Instead, allow your chin to flex toward your chest, keeping your neck lengthened at the base of your skull. This can also serve to stretch the levator scapula.
Trying to rock back too far may cause shoulder pain. Stop when you feel any pain.
Don't rock back too rapidly before you are able to adequately control your neck. Slow down and understand what your neck and shoulders are doing at all times during the exercise.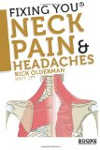 Maintaining ideal posture and tempo during this exercise is very important. Some common errors to avoid include:
Rocking back and forth too quickly- it should be a nice slow and controlled tempo to allow your muscles to stretch
Rounding your upper back (like a hunch back)- keep you back flat throughout the entire movement
Lifting your head and chin- instead allow your chin to move towards your chest to stretch the back of your neck
Arching your lower back- don't allow your low-back to create an excessive "c" curvature.
Continue Learning about Stretching