Strength training and sports go hand in hand. When proper strength training is performed, sports performance is enhanced. Schedule time into your practice sessions to perform strength training. Circuit training is a great way to stress the cardiorespiratory system while performing strength training!
Strength training cannot interfere with the practice of your sport. This is the point -- the most important point -- that many strength and conditioning coaches somehow miss. The crucial principle is to lift heavy but not hard.

1. Use two to three "global" compound exercises (e.g., the deadlift and the bench press).
2. Lift three times a week (e.g., Monday, Wednesday, and Friday). Do your conditioning and supplementary work on separate days, practice your sport skills six days a week, and take one day off completely.
3. Focus on sets of two or three reps. Two reps is the most preferred rep choice of the Russian National Weight Lifting Team.
4. In all cases, complete approximately 10 reps per lift per workout (e.g., three sets of
three, five sets of two, etc.).
5. Never train to failure, and always leave at least one to two reps "in the bank."
6. Rest for five minutes between sets.
7. Finish your workout feeling stronger than when you started.

The goal is to build as much strength as possible while staying as fresh as possible for your sport.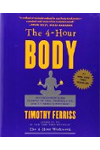 Continue Learning about Strength Training & Exercise