Along with the "Birds and the Bees" discussion must come information about transmission and prevention of STD's. Although often an uncomfortable topic to introduce, it is a vital part of protecting your children from diseases that can be painful or even fatal. Many teens have a very superficial knowledge about STD's, and frequently share misinformation. All teens also come with that feeling of indestructability-" it will never happen to me". Teens need to understand that you cannot tell by looking at a date whether they are infected, and that it doesn't actually require intercourse to catch, or spread, an STD. Safe sex practices, including abstinence as a choice, consistent use of condoms, and a high index of suspicion are vital to protecting your children from devastating diagnoses.
When you compare teens from developed countries, Americans have the highest rate of sexually transmitted diseases (STDs). Surprised? In your ongoing effort to provide your children with the most accurate information to keep them healthy, it's imperative that you include a discussion about STDs. As savvy as kids are today, you may be shocked to hear some of the misinformation about this topic that is stated as fact among teens.
It's important to convey to your teen that STDs can be transmitted through oral sex, anal sex, and vaginal intercourse. Some kids believe that if regular intercourse doesn't occur, it isn't really sex, but they do need to know that all sexual behaviors are potentially dangerous and require protection.
They also need to know that condoms are not 100 percent effective in protecting against STDs, and that some diseases, such as chlamydia and herpes, can be asymptomatic.
From Good Kids, Bad Habits: The RealAge Guide to Raising Healthy Children by Jennifer Trachtenberg.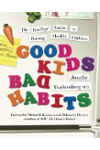 Continue Learning about STDs