If you find you often simply "don't feel like it," another common reason many of us fail to reach our exercise goals, perhaps it's time to give yourself a pep talk. Remind yourself of all the benefits you'll achieve if you stay active. Read magazines or books about your chosen activities, get involved in clubs or organizations related to those activities, or enlist friends to exercise with you.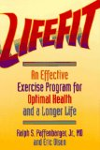 Consider the type of exercise you are doing. It is really important to enjoy how we choose to "move" (exercise) our bodies. We really need to do our best to find a way that is fun!! Once we have done that, we still have to address the question here which is what to do when we don't feel like exercising. The answer for me personally and all I have had the privilege to work with always seems to be to just do it anyway. The initial getting started is usually the hardest part but once we are in it, considering the "fun" factor, we are golden.
We all have days where we are not in the mood to exercise. A great way to see if you can reverse that mood will be to start your exercise but start very light. Say you are going for a run but are not up for it, instead start walking. This may help motivate you to run. If you are strength training and just feel fatigued then start with light weights and see if your energy picks up. Lastly, have you been stressed and overtired? If so, take a day to rest, try to avoid any outside distractions, take some time for yourself and rest. This will help you come back stronger and able to work harder!
Continue Learning about Staying Motivated For Fitness & Exercise