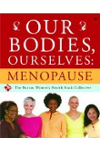 The top five excuses for not exercising are:
I don't have time.
Once you decide to proceed with an exercise program, you will need to find time. Make it a priority and schedule it as you would schedule a meeting or an appointment. Start by finding at least two times during the week when you can set aside 30 minutes, perhaps during a lunch break or before or after work or when the rest of your family is busy watching a favorite television show. Work up to a goal of exercising or being physically active for 30 minutes most days of the week.
I am too tired.
That's probably true, but here's one of those places where a leap of faith is necessary. If you start exercising, you will likely to have more energy and sleep better. Try to plan exercise at a time during the day when you're not usually tired. At the beginning, you may have to force yourself to get up and do it, but eventually, you may look forward to it. Keep focusing on reasons you're doing this.
I am too unhealthy or overweight or disabled to exercise.
Physical activity is necessary for everyone. It is not only encouraged but often prescribed as part of treatment for conditions such as diabetes, a heart disease, arthritis, obesity, and osteopenia. If you have knee or hip problems, lower-impact activities such as biking, swimming, and yoga may be more comfortable than walking or jogging. If you have physical limitations, some exercises can be done in a chair, in water, or even while lying in bed. Appropriate exercise often increases mobility, stamina, and emotional well-being.
I get bored exercising.
Boredom could mean that you haven't found the right activity yet. Or boredom could be a good sign. It may indicate that you've mastered the level and it's time to move on. Change some of the exercises, add new ones, or mix up your routine somehow. Once you get stronger, new activities are easier and more fun to do.
I don't have enough money to exercise.
It's not necessary to join a fancy health club or buy huge pieces of equipment. Walking is free. It is often possible to buy inexpensive weights in discount stores or secondhand weights in classified ads. You can make your own weights by filling small, plastic soda bottles with sand or water. Short exercise routines at home don't take much space or equipment. To get your body moving, you can just turn on