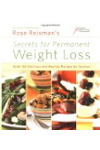 Here are ways to stay motivated with your exercise program:
Choose one or more exercises that you like and can do. The activity you choose has to be doable several times a week.
To maximize your calorie loss, you have to increase intensity as the exercise becomes easy.
Schedule regular times for exercise during the week and make the commitment to stick to your schedule.
Try to maintain an active lifestyle during your day even when you're not exercising. This means walking, taking the stairs and stretching whenever the opportunity arises.
If you love social interaction, join a club or a sports team through your local parks and recreation department.
If possible, plan family holidays or social engagements that are physically active.
When you travel, don't forget your exercise gear. I always make sure I have an exercise plan.