Yes. However, I would expand this to all we encounter in our lives. A truly open mind provides us with information that ultimately guides our decisions. As you might agree, our decisions create consequences. From my point of view, I prefer to have as much information when I make a decision. In addition, an open mind creates less resistance than a closed mind since you aren't in a state of struggle with the information. Less struggle equals less stress and expenditure of energy and ultimately more clarity and power within. This does not mean we don't have points of view, it just means life is a place where everyone has a point of view. Our job is not to be in a state of struggle with other's points of view or the choices they make, but in a state of awareness and acceptance allowing life's experiences to unfold for us. We can all learn from each other and lift each other. What's yours? What's might be God's point of view? What's your choice?
When it comes to religious faith, a closed mind often doesn't allow you to see, understand, and experience other belief systems to give you a better picture of the entire world. These are five ways you can become more open and aware:
- Be curious, ask questions, and try to distinguish between facts and opinion.
- Know that beliefs are different from knowledge, which is often different from reality. You can't live your life totally blinded by a system of beliefs; you have to integrate them with the world around you. That is, belief is one part of life - but it's not the only thing.
- Learn from others, and ask about their beliefs - to open yourself up to new possibilities.
- Manage stress to avoid damage to the hippocampus, which helps regulate emotion, memory, and other systems needed for maintaining healthy beliefs. Say only positive thoughts out loud.
- Fill your glass up if it's half empty. Optimism, simply, is healthier than pessimism. Nuns judged optimistic by their essay answers 40 years prior to death lived about eight years younger (longer and with less disability) than the nuns whose essays were judged to reflect pessimism.
- Don't judge others too harshly. After all, as long as no one is being hurt, if they derive joy from their beliefs and you don't, who is better off?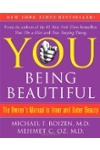 Continue Learning about Spirituality and Religion