Spiritual exercises may comprise any opportunities you create for solace and pensive inner-reflection. The desired effect of such opportunities is to expand your consciousness and elevate your awareness in order to become increasingly selfless and less selfish. Optimally, spiritual exercises occur free from all distractions in order to remain focused (i.e. no TV, radio, cell phone, or anyone interrupting).
Spiritual exercises may include times of prayer and meditation; they may also include other activities such as yoga, swimming, jogging or walking; or times of artistic expression such as drawing or painting, or singing or playing an instrument---any activity that may lead to attaining a state of solitude and inner peace.
Some may appreciate enacting spiritual exercises through being guided by an experienced mentor, initially. Others may enjoy uniting with one or more kindred spirits to participate in a spiritual exercise collectively. This is a matter of comfort and choice.
Engaging in spiritual exercises on a regular basis can help you develop your soul, nurture a relationship with a higher power and find a sense of purpose or meaning in life. Here are some forms:

Practice kindness: Remember that part of everyone's higher purpose in life is practicing higher values -- honoring the sacredness, worth and dignity of each individual. Make a conscious effort to practice kindness. When you act kindly and love others as yourself, you develop your soulfulness.

Create a life of meaning by finding your higher purpose: The New York Times once printed an article on an elementary school teacher who had written a beautiful phrase on the chalkboard for her students to read. It said, "We're all gifted. Some of us just open up our packages sooner than others." You are gifted. You were given special qualities, talents and gifts that make you different and unique. In order to flap the wings of your soul, you must discover your unique gifts and use them in a meaningful way to help make the world a kinder, more loving and more beautiful place. Without this sense of contribution, this sense of purpose, you will never be able to live a truly meaningful and vitally healthy life. One of Neil's personal mentors, Richard A. Nyberg, Mdiv., MSW, says, "Do what you love that makes you more loving." This is the essence of finding a higher purpose.

Do good deeds: Help others in need. Give them time. Give them money. Give them love. Share the many blessings you have been given. Take the extra moment to open the door for someone or lend a helping hand. Thinking virtuous thoughts is not enough -- you must practice virtuous acts.

Read poetry and listen to inspirational music: Nothing speaks to the soul like music and poetry. Music bypasses all your psychological defenses and speaks directly to your soul. The same is true of poetry. Soulful poetry penetrates the heart first, and only later does your head figure it out. Let the words of poets touch your heart and soul.

Practice honesty: Practice honesty in all your dealings -- with yourself and with others. Nothing lifts your wings skyward faster. Honesty is an essential quality of the soul. Be honest with yourself about what you feel and think. Be honest with others. Yes, it's risky, but there is no other way to truly heal. When you are dishonest with yourself or others, you hide parts of yourself that are essential for healing.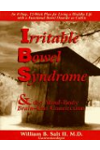 Continue Learning about Spiritual Therapies