The U.S. Food and Drug Administration (FDA) has authorized food manufacturers to state on food labels that soy protein can help reduce the risk of heart disease. Studies show that soy can improve the elasticity of blood vessels and lower systolic blood pressure. Eat at least 25 grams of soy protein daily to realize a significant cholesterol-lowering effect. The FDA has stipulated that to qualify for heart-health claims, a food must contain at least 6.25 grams of soy protein per serving. Soy is a good source of healthy carbohydrate, fiber, omega-3 fatty acids and protein.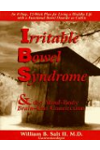 Soy has been found to do the following:
Increase the body's calcium absorption.
Protect against breast, uterine, prostrate, rectal and colon cancer.
Lowers LDL cholesterol and improves blood pressure, while promoting healthy blood vessels.
Alleviates menopausal and PMS symptoms.
Aids in regulating blood glucose for better diabetes control.
To reap the benefits of soy, the daily recommended amount is 25 grams per day.
Soy is a good source of plant based protein which provides all the essential amino acids and is low in saturated fat. Soyfoods are a good source of potassium, folate, and depending on the processing can also provide a good source of fiber and calcium. Health benefits of soy include lowering heart disease risk; possible bone health (studies aren't conclusive as of yet); reduced menopausal symptoms; possible increased insulin sensitivity and reduction or prevention of some types of cancers.
The well-studied health benefits of soy, for women and men, stem from its phytoestrogens—natural plant estrogens that resemble estrogens in the body but are weaker and help prevent cancer.

A family of phytoestrogens called isoflavones includes a compound called genistein, also found in soy. Isoflavones help to prevent cancer, lower cholesterol, ward off osteoporosis and lessen the effects of menopause; studies have shown that genistein can help prevent breast, colon and prostate cancers.

Soy can reduce overall cholesterol levels and the levels of low-density lipoprotein (LDL or "bad" cholesterol) levels, without affecting "good" cholesterol, HDL. Soy can also prevent osteoporosis and help alleviate the symptoms of menopause.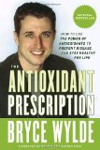 Continue Learning about Soy