According to the Centers for Disease Control National Health and Nutrition Examination Survey, the top sources of sodium in the American diet (ranked in order of which foods provide the most sodium) include:
pizza topped with meat
white bread
processed cheese
hot dogs
spaghetti with sauce
ham
catsup
salty snacks/corn chips
whole milk
pizza topped with just cheese
noodle soups
eggs (whole/fried/ scrambled)
macaroni with cheese
milk, 2%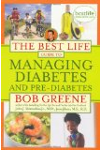 Contrary to popular belief, the salt shaker is not the main source of sodium in the American diet.

Seventy-seven percent of sodium in the American diet comes from prepared or processed foods and includes foods like cold cuts, bacon, frozen pizza and entrees and restaurant meals. Condiments like soy sauce can contribute as much as 1,000 mg of sodium per tablespoon. Bottled salad dressings are also a high source of sodium and can pour on as much as 200 mg of sodium per tablespoon.

With numbers like these, it's easy to exceed the daily 1,500-2,300 mg sodium recommended by the 2010 Dietary Guidelines. In fact, the average American eats 3,400mg of sodium everyday.

Some foods are naturally high in sodium including milk, cheese, meat and shellfish. Eat less of these and fewer prepared and processed foods to keep your sodium intake in check. Choose fresh produce and cook more at home to best control the sodium in your diet.
It's hard to believe, but 40% of the sodium in our diet comes from only 10 types of food, and different brands of the same food can have very different sodium content. This is why it is so important to read the nutrition facts label and choose lower-sodium options of these foods as often as possible. The 10 types of food are: breads and rolls, cold cuts and cured meats, pizza, poultry (fresh or processed), soups, sandwiches (such as cheeseburgers), cheese, pasta dishes, meat dishes (such as meat loaf), and snacks.
Dietary sodium can raise blood pressure and research shows that high blood pressure increases the risk of heart disease and stroke, the first- and fourth-leading cause of death among Americans.
It has long been known that processed foods are the biggest-ticket items when it comes to dietary sodium. According to the CDC, approximately 65% of our daily sodium consumption comes from foods purchased outside the home, such as at a supermarket or convenience store. In fact, the CDC identified that over 40% of the sodium that we eat comes from these 10 categories of processed foods:
Breads and rolls
Cold cuts and cured meats
Pizza
Poultry
Soups
Sandwiches
Cheese
Pasta dishes
Meat dishes
Snacks
While cold cuts, cured meats, and soups have a history of being notoriously high in sodium, surprisingly, bread and rolls actually top the list due to the frequency that we eat them daily. Obliviously, since so much sodium is already in the foods that Americans buy, food manufacturers need to ratchet down the sodium content in their products to help Americans ratchet down their blood pressure.
To help in this cause, many food companies such as Kraft Foods, Campbell Soup Company, Wishbone, and Dietz and Watson have signed on to the National Salt Reduction Initiative. As part of the initiative, each company must pledge to reduce the sodium within their product line (canned soup, cold cuts, etc.) to within a specific level. The goal of the initiative is to reduce Americans' salt intake by 20 percent over five years. For example, Pepperidge Farm, a subsidiary of the Campbell Soup Company, has reduced the sodium in their breads by at least 25 percent as compared to regular breads, rolls, and bagels. The USDA plans to continually monitor the sodium content in processed foods.
As a consumer, you can control your sodium intake by comparison shopping. Because consumers "talk with their food dollars," choosing the brand with the lowest sodium will send a message to food manufacturers that lowering sodium is important to the consumer.
Continue Learning about Sodium