While sodium is an important mineral to include in your diet, many of us are consuming levels far higher than the Food and Drug Administration (FDA)-recommended 2,300 milligram (mg) daily maximum. (In fact, some experts believe that even 2,300 mg is too high, recommending limits closer to 1,500 mg per day.)

This overdose is often due to the high amounts of sodium in packaged and processed foods. According to the American Heart Association, up to 75 percent of our sodium intake comes from the consumption of processed and prepared foods.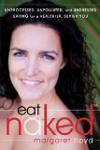 Eating out too much can cause a surge in the amount of sodium consumed. In this video, Dr. Oz Show guest Jackie Newgent reveals how much sodium should be consumed every day.
The average American consumes between 3300 and 3400 milligrams of sodium/day. This is considered too much sodium in the diet. According to the 2010 Dietary Guidelines, Americans ages 2 and up should limit their sodium intake to 2300 milligrams/day which is equivalent to about a teaspoon of salt. There are five populations of people who should reduce their sodium further to 1500 milligrams/day. People who are 51 years or older, people with diabetes or high blood pressure or kidney disease and all African Americans of any age are recommended to decrease their sodium intake to 1500 milligrams/day.
High levels of salt can cause high blood pressure, heart disease, stroke -- the leading causes of death in the US. Learn more about this topic in this video by Dr. Oz.


According to the U.S. Food and Drug Administration (FDA), about 75 percent of salt intake in the United States is through consumption of processed foods and food served by restaurants, that is, any food prepared by a commercial vendor outside of the home. That means that only 25 percent of salt consumption comes from home cooking and from salt that naturally occurs in some foods.

FDA guidelines currently recommend no more than 2,300 milligrams (mg) -- about a teaspoon -- of sodium a day for adults and less than 1,500 mg a day for adults who have, or are at risk of developing, cardiovascular disease.

High salt intake in the diet can contribute to high blood pressure, which is a risk factor for heart disease, stroke, and other serious conditions. A 2010 Institute of Medicine of the National Academies report brief stated that "analysts estimate that population-wide reductions in sodium could prevent more than 100,000 deaths annually."

Limiting salt consumption can be difficult, but there are basic steps one can take. Read food labels to see how much sodium is in a product, limit dining out (and choose wisely when you do), and try to prepare fresh meals with simple ingredients at home as often as possible.
Continue Learning about Sodium