People who eat a diet high in sodium (salt) are at increased risk for high blood pressure, heart disease. and stroke. Early stages of health problems related to blood pressure begin during childhood, so both children and adults should cut back on sodium, working gradually toward a goal of 1,500 mg of sodium (or less) per day. That's about two-thirds of a teaspoon of table salt.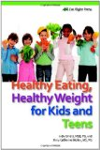 Excess sodium is linked to high blood pressure and to stroke, the 4th leading cause of death in the U.S. About 80% of people's salt intake comes from processed foods and unexpected sources such as breakfast cereals.
Eighty percent of our sodium intake comes from processed and canned foods. In fact, many canned foods are so chock-full of salt, they contain half or more of your daily recommended intake. A diet high in sodium is dangerous since it can lead to high blood pressure.


Continue Learning about Sodium