In social anxiety disorder, everyday interactions cause extreme fear and self-consciousness. It may become impossible for you to eat with acquaintances or write a check in public, let alone go to a party with lots of strangers. If your life is disrupted by this kind of fear, you may have social anxiety disorder.
Social anxiety, also known as social phobia, involves an intense fear of being in social situations or in other situations where there is a possibility of being judged by others. This could include situations such as going to a dance or a get-together at a friend's house, attending a treatment group for bipolar disorder, or being at the mall. Social anxiety also occurs as a fear of doing things such as speaking, writing, or eating food in public, using public bathrooms, and a general fear of crowds. The primary fear with social anxiety is that you will somehow embarrass yourself in front of others -- for example, by saying or doing something that will cause others to think that you're crazy, stupid, or weird.

You may be thinking that many people have some of these fears. Many of us are concerned about what others think of us, and many of us are afraid of public speaking, so what makes this an anxiety disorder? It goes to the intensity of the emotion, its connection to a specific event or situation, and the extent to which it limits you. You may worry somewhat about what others think of you, but when this worry causes you to avoid social situations, triggers panic attacks, or compromises your ability to function in other ways, it is dysfunctional anxiety. Or you may have a fear of speaking in public, but if this is dysfunctional anxiety, you'll recognize that the fear is more intense than the situation warrants, the anxiety may not dissipate when the situation is over, or it may interfere with your ability to fully function in your life.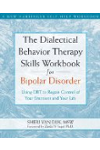 People with social anxiety disorder (SAD) or social phobia feel overwhelming anxiety in everyday social situations. They have a chronic, intense fear of being judged by others or being embarrassed by their own actions.

For some people, anxiety is linked to one type of situation, such as public speaking. For others, the fear is far more broad and causes symptoms almost anytime they're around others. Many people with this illness have a hard time making and keeping friends.
Social anxiety disorders, also known as social phobias, are mental illnesses that affect a person's ability to engage in normal social interactions. People with these conditions may worry that they are being judged by others and experience excessive fear that they will embarrass themselves or not meet performance expectations. Social anxiety disorders differ from ordinary shyness in that they have more severe symptoms and can be extremely disruptive to a person's life. Social anxiety disorders are chronic in nature and may first become apparent in childhood or show up later in life.
Social anxiety disorders can seriously impact a person's day-to-day life. Learn about the symptoms of social anxiety disorders by watching this video featuring psychologist Dr. Tamar Chansky, who specializes in anxiety.
Continue Learning about Social Anxiety Disorders