The best way to treat jet lag is to take steps to avoid it (other than staying home!). Before travel, try moving your sleep time forward or backward toward the time you'll be sleeping where you're going. Move it earlier if you're traveling east and later if traveling west. During your flight, try to sleep if it's a long flight. You may want to discuss the advantages and disadvantages of sleeping medications for the flight with your family physician. Once at your destination, if you're not going to be outside much, consider "light therapy" with powerful lights to mimic sun exposure.
To help reduce the effects of jet lag, make sure you engage in a regular exercise regimen prior to flying. This will help you sleep on the plane. Drink plenty of water and avoid alcohol. Nobody likes flying with a hangover. If you travel east to west, begin to stay up a little later and wake up a little later three to four days prior to flying if your schedule allows it. If your schedule does not allow it, upon arrival take a 15- to 20-minute nap, do some light activity, shower, and get into bed early that night. Limit any sleeping medications or totally cut them out prior to or while traveling. This will completely throw off your body's natural biological rhythms.
Taking melatonin and getting light exposure at the right time can help your body adjust to the time zone of your destination. Watch this video to learn more from Dr. Scott Leibowitz on ways to avoid jet lag.
Try taking melatonin. Available in health-food stores, this supplement helps reset your body clock and is a first-line therapy for travel-related sleep issues. The dose varies between 0.5 and 5milligrams, so you'll have to experiment with dosing to see what works best for you.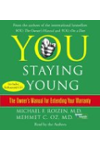 Here are some simple things to help fight jet lag:
Time your flights. If you are only flying over 2-3 zones, avoid the "red eye" flights as much as possible. Remember, jet lag is worse if you're traveling east.
Get outside and get some sunlight! Light helps re-set your circadian rhythm and reduces the effects of jet lag.
Adjust with exercise. Exercise also helps re-set your biological clock. I would not suggest running a marathon, but while you are outside getting sunlight, consider taking a brisk walk.
Avoid alcohol and caffeine. Both will negatively affect your sleep cycle, which will already be slightly off.
Resist napping on the plane. You may need to fall asleep earlier than your body is used to at your new destination. Being a little more tired could be helpful.
Continue Learning about Sleep Disorders