The density of pores (and oil glands) is different on the body, so the skin there tends to be dryer. Oil glands are more concentrated on the upper body, which is why you may notice that your legs get especially dry. A lighter body lotion (one with humectants such as glycerin or sodium PCA) is just fine for most of your body, but you may want to use a thicker cream or ointment (with emollients such as squalene and shea butter) for particularly rough, parched parts: hands, feet, elbows, knees, and shins.
It really is true that the sooner you apply body moisturizer after bathing, the more effective it will be. If your skin is still slightly damp, the humectants can retain that moisture while the emollients seal it on. You don't have to play beat the clock after your shower, but this actually does make moisturizing more effective. You should also adjust your body moisturizer in the same way that you tweak your facial routine, depending on how your skin feels. Use a thicker moisturizer in the dry winter if your skin is looking flaky or feeling tight; skip moisturizer on parts of your body that feel fine without it (such as your torso or back).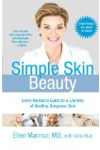 Here are some good qualities to look for in a body moisturizer:
It has a thick texture. Moisturizers with a thick consistency tend to be the most effective. Creams and ointments are better than lotions.
It won't irritate your skin. Look for the word "hypoallergenic" on the label. That means a moisturizer is unlikely to cause an allergic reaction.
It contains sunscreen. Unless you're using it only at night, give your skin added protection from the sun's rays.
Talk with your dermatologist about recommendations for a good moisturizer for your body.
Continue Learning about Skin Moisturizing