Because the hands are regularly exposed to the sun, use a moisturizer with SPF, and apply liberally or as needed. It is best to apply the moisturizer on the back of hands first (instead of palms), since dryness is more pronounced on back of hands. Hand creams have emollients that moisturize and protect against drying effect of soaps and detergents.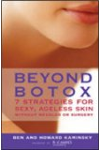 Moisturizing your hands keeps them hydrated and less prone to water loss. Depending on the type of skin you have and the weather conditions of your environment, you may want to moisturize your hands anywhere from one to several times a day. Several light applications tend to be more effective than one heavier application. Because skin tends to be drier in the winter months, as does the air in indoor environments, you'll probably want to moisturize more frequently at that time of year.

If your hands are very dry, use a heavy, cream moisturizer, preferably one that is free of perfumes or other additives that may irritate your skin. You may want to look for a moisturizer that includes sunscreen, which protects the hands from sun damage over time.
Continue Learning about Skin Moisturizing