Cesarean section scars are no different than short versions of abdominoplasty scars. In my practice, sutures remain in for 14 days. They are placed underneath the skin, referred to as subcuticular sutures, in order to reduce the scarring along the skin edge. Once those sutures are removed, our patients are instructed to use a silicon gel spray twice a day for 3 months. This has been quite effective in reducing hypertrophic, hyperpigmentation, and keloid formation of postsurgical patients in my practice. During the first 14 days after a cesarean section, Steri-Strips may be placed in order to help bring the edges of the epidermis and dermis together. The subcuticular and subdermal closures will reduce the majority of tension on the skin edges which greatly reduces thickening and wide-spread scarring.
If you have a C-section scar or episiotomy tear, wash the wound briefly with warm water as often as you desire, but keep the wound dry otherwise. Change any dressings as often as they get moist. If you still feel excessive pain after a week to 10 days, you should contact your doctor to make sure there are no complications.

For episiotomy tears (or if you have hemorrhoids), try soaking in sitz baths - a bath in which only your hips and buttocks are in the water - with added Epsom salts. This allows more blood to get to the infected area, which should improve healing. You will be given a squirt bottle to rinse the area after going to the bathroom; you can also use ice packs or witch-hazel pads to soothe the affected tissues. I recommend taking stool softeners to make sure there's little stretching of the area when you're trying to go to the bathroom (pressing a towel on the tear during a bowel movement can help relieve some pain by providing counter pressure).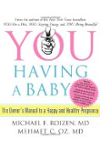 Continue Learning about Skin Injury