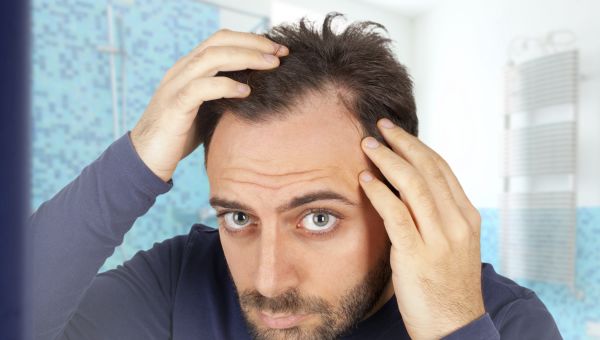 Suffer from pesky dandruff. Don't fret -- there are some very easy-to-use home remedies.
Let's start sweet. Try rubbing a solution of 90% honey, 10% water on to your scalp for 2-3 minutes. Leave on for up to 3 hours and then rise off with warm water. Repeat daily. One study found honey relieves chronically itchy skin in two weeks -- and when followed up with once-a-week treatments, prevents relapse. Honey's healing power comes from amino acids, vitamins, enzymes, magnesium, iron, zinc, manganese and the antibacterial and probiotic compounds it contains.
Next, go sour. Mix 1/4 cup apple cider vinegar and 1/4 cup of water in a spray bottle. Twice a week after shampooing, apply the mixture. Let sit for 15 minutes; rinse.
Go tropical. Coconut oil smells great and helps heal dry hair and scalp. Warm it up and apply it to your scalp for an hour. Rinse it off and then shampoo. Or -- this remedy has been around for centuries -- rub it into your scalp before bedtime (might want to sleep with a shower cap). Bonus: Coconut oil can help prevent or smooth split ends! Repeat as often as you like it.
Medically reviewed in April 2020.