Erythema nodosum (E. nodosum) is an uncommon condition. It appears as tender red bumps on the legs, usually on the shins. Once these bumps (or nodules) are recognized as E. nodosum, the doctor begins thinking about the causes.
There are approximately 10 causes of this condition, including:
A drug reaction (especially to sulfa drugs, penicillin and birth control pills)
Pregnancy
Sarcoidosis (a disease that leads to inflammation and enlarged lymph nodes. It affects many of the body's organs.)
A streptococcal bacterial infection
Valley fever (an immune reaction to a fungal infection, such as coccidiomycosis or histoplasmosis)
Inflammatory bowel disease, such as ulcerative colitis or Crohn's disease
Other symptoms that can be seen with E. nodosum include fever, joint aches, fatigue and swollen lymph nodes.
The first evaluation of E. nodosum includes a chest x-ray and some routine blood work (assuming you're not pregnant). The x-ray is done to look for one or more enlarged lymph nodes in the chest and abnormal markings in the lungs. The blood test looks at several patterns that may give clues to the underlying cause.
Your doctor will want to determine:
If you have any symptoms besides painful skin bumps
What medications (including herbs and supplements) you take
Where you live and if you have travelled. Histoplasmosis is seen in the Mississippi Valley. Coccidioidomycosis is found in California and Arizona.
If you have any lymph node swellings in your neck, arm pits, next to your elbow and/or in your groin
If the chest x-ray shows swollen lymph nodes or certain changes in the lungs, the most likely diagnosis is sarcoidosis.
Your doctor may want you to see a dermatologist for a biopsy of the skin bumps. But E. nodosum can usually be diagnosed just by looking at them.
Your doctor will also consider other areas of your body for biopsy. He or she will look closely at your skin for new raised brown spots that might be sarcoid. If you have any lymph nodes that can be felt, one of these can be sampled.
If your chest x-ray is abnormal, your doctor may suggest a procedure to get a small piece of lung (bronchoscopy) or a piece of lymph node (mediastinoscopy).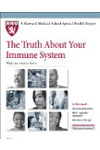 Continue Learning about Skin Disorders