Hidradenitis suppurativa is a severe form of acne that involves chronic skin inflammation. Blackheads and red bumps occur when hair follicles become blocked. The condition originates around sweat and oil glands (called apocrine glands) under the skin. The groin, anal area, and armpits are parts of the body where hidradenitis suppurativa commonly occurs. Symptoms may be mild or may be severe. It seems to run in families, so it may have a genetic cause.
Continue Learning about Skin Disorders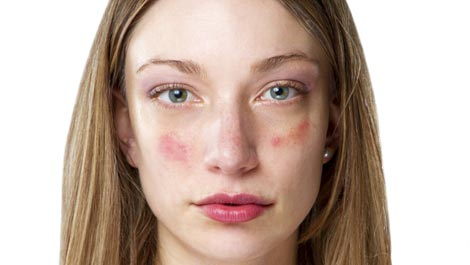 Skin disorders affect people of all ages. Rashes, cysts, breakouts, redness and blisters all can be symptoms of conditions as varied as hives, rosacea, psoriasis, eczema and acne. Talk to your doctor or a dermatologist about any l...
asting symptoms to find the appropriate treatment. A doctor also can recommend the proper therapy for conditions like brown spots, spider veins, and fungal infections.
More