A herald patch is an early sign of a skin condition called pityriasis rosea. This disorder produces a rose-colored rash if your skin is light-colored; the rash may appear gray or violet in people with dark skin. The herald patch is the first evidence of pityriasis rosea to appear, usually in the form of a small rash on the trunk or arms. Eventually, the rash spreads and produces other patches of discolored skin. The herald patch is also known as the "mother patch."

Talk to a dermatologist or other doctor if you have questions about a herald patch.
A herald patch does not mean that the rash of pityriasis rosea looks like a newspaper. It's actually a term that refers to the larger-sized pityriasis rosea patch of skin that appears first. It sometimes is also referred to as the "mother patch."
The rash that forms as a result of pityriasis rosea is often referred to as the "herald patch" as it is the first sign of the condition.



After confirming your diagnosis of pityriasis rosea, your doctor may talk about the "herald patch" or "mother patch." This is the first sign of rash that appears on the body in pityriasis rosea. The herald patch is a small circular rash that first shows itself on the torso. After the herald patch appears, other spots of rash will appear on other parts of the body. Your doctor will examine the herald patch to diagnose the disease and may take a skin sample of it.
Continue Learning about Skin Disorders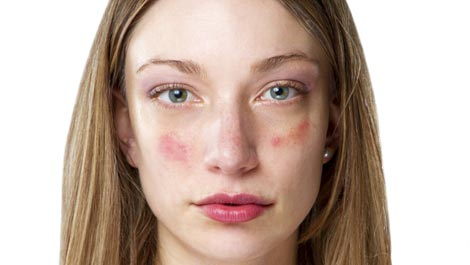 Skin disorders affect people of all ages. Rashes, cysts, breakouts, redness and blisters all can be symptoms of conditions as varied as hives, rosacea, psoriasis, eczema and acne. Talk to your doctor or a dermatologist about any l...
asting symptoms to find the appropriate treatment. A doctor also can recommend the proper therapy for conditions like brown spots, spider veins, and fungal infections.
More