Stretch marks are a form of scarring that result from damage sustained by the dermis layer of the skin. The dermis layer is the middle layer of your skin in charge of elasticity. When this layer of skin is stretched too taut, it breaks and results in marks that are initially red or purple in color. While the stretch marks eventually fade, they will never go away on their own. As with all scars, topical treatments are available to reduce the appearance of stretch marks, but only surgical procedures can eliminate the scarring completely.
Also called "striae," stretch marks are marks that appear on the skin as a result of being stretched either during a growth spurt, pregnancy or from rapid weight gain. Not every stretch mark looks the same. They can be red, pink or purple. Some are indented lines, while others are just streaks of color. They are found commonly on the belly, thighs, hips, breasts, arms, backs and shoulders.
Stretch marks are technically atrophic scars, meaning the skin is thinner and pulled. They look like wiggly rivers with a slight indentation, almost like wood grain. The skin also tends to be a little shinier in the area. People usually get them around the belly, on the backs of the hips, on the insides of the knees, and on the sides of the breasts. Stretch marks tend to be symmetrical and localized, occurring on both hips, both knees, and both breasts.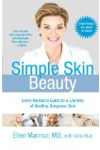 Stretch marks are caused by skin stretching during quick weight gain and then loss. This can occur during pregnancy, tissue expansion, or breast implant surgery. There is permanent breakage of the underlying fibers of the skin with thinning out of the damage area. There are often color changes from red/pink to brown to finally light white. They are NOT caused by Dry skin whatsoever. Moisturizers and fluid hydration may help to reduce incidence of stretch marks.
During pregnancy, as a woman's skin stretches to accommodate her baby's growth, stretch marks may appear. They are initially light pink or purple lines that eventually fade to white. Stretch marks are most often found on the breasts, thighs, abdomen or hips. Stretch marks may also be caused by pubescent growth spurts or other rapid weight gain or muscle buildup.
Stretch marks appear on areas of the body during growth spurts, such as puberty, or during times when body shape and size change rapidly, such as during pregnancy, during periods of dramatic weight gain, or when body size increases rapidly through strength-training and muscle building. The marks appear when the body's skin is stretched beyond its elastic capacity and the skin "tears" below the surface, creating a scar.

These scars may first appear reddish-purple. Over time, stretch marks may fade to a shade that is closer to a person's natural skin tone. The lines may affect the texture of the skin, giving it a slightly rippled feel and appearance.

Stretch marks commonly appear on the hips, thighs, buttocks, abdomen, or breasts.
During weight gain, the epidermis (upper layer of the skin) expands rapidly; the dermis (lower layer of the skin), however, cannot grow as rapidly. It actually splits, creating a stretch mark. A new stretch mark looks reddish or blue, because the translucent epidermis allows the underlying blood vessels to be seen. The new stretch mark is inflamed and red for the first year.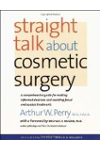 Continue Learning about Skin Disorders