There are several different surgical options for treating hidradenitis suppurativa. For immediate relief, the doctor may drain the pus and fluid from lesions in your skin, or remove the lesions completely. Another type of surgery involves cutting out the area of affected skin and replacing it with skin grafts. Doctors have also tried removing the skin above any tunnels caused by the condition, which can aid with healing and help keep scarring to a minimum.
Continue Learning about Skin Disorders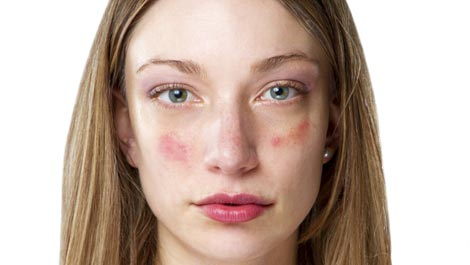 Skin disorders affect people of all ages. Rashes, cysts, breakouts, redness and blisters all can be symptoms of conditions as varied as hives, rosacea, psoriasis, eczema and acne. Talk to your doctor or a dermatologist about any l...
asting symptoms to find the appropriate treatment. A doctor also can recommend the proper therapy for conditions like brown spots, spider veins, and fungal infections.
More