How do I know if I have stasis dermatitis?
Reddish-brown discoloration of the skin is the first sign for most people. Other symptoms may include swelling, itching, dry skin, open sores or red spots. As the condition worsens, your skin may thicken, possibly even breaking open to release excess fluids.
Continue Learning about Skin Disorders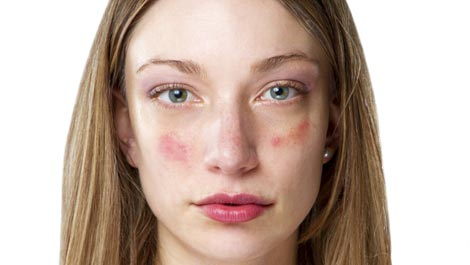 Skin disorders affect people of all ages. Rashes, cysts, breakouts, redness and blisters all can be symptoms of conditions as varied as hives, rosacea, psoriasis, eczema and acne. Talk to your doctor or a dermatologist about any l...
asting symptoms to find the appropriate treatment. A doctor also can recommend the proper therapy for conditions like brown spots, spider veins, and fungal infections.
More