Dermatology is one of the most competitive specialities in medicine and attracts the best and the brightest. When looking for a dermatologist the best place to start is the American Academy of Dermatology web site at www.aad.org. Only board certified dermatologists can be Fellows of the AAD. A board certified dermatologist has completed an acredited three year residency and passed the board examination given by the American Board of Dermatology. I would advise you not to see anyone who is not board certified. Many dermatologists do additional fellowship training that qualifies them as experts in pediatric dermatology, Moh's micrographic surgery and other subspecialities. If you do your homework it will be easy to find a qualified and extremely competent dermatologist.
A dermatologist treats diseases and problems of the skin and hair. However, some dermatologists are primarily in cosmetic practice. Ask the doctor's office staff when you call for an appointment or visit the doctor's website which typically reveal the practice emphasis. In all cases, you should be certain the physician is board certified and has a clean disciplinary history. You can do so here https://www.certificationmatters.org/is-your-doctor-board-certified/search-now.aspx and here http://www.castleconnolly.com/ddi/index.cfm
The next time you visit your family doctor or internist for a checkup, ask for referrals to a few recommended dermatologists, and start your homework. Take the initiative, especially if you've been a sun worshipper and sense trouble in an area, and schedule your first visit with a bona fide dermatologist.
From The Mind-Beauty Connection: 9 Days to Less Stress, Gorgeous Skin, and a Whole New You by Amy Wechsler.
You should look for a board-certified dermatologist. This means he or she has completed medical school, a three-year residency in dermatology and passed a rigorous two-part exam administered by the American Board of Dermatology, and are retested every ten years. Dermatology is one of the hardest and most competitive medical fields to get into. The New York Times recently reported that medical students accepted into dermatology residencies had the highest median medical board scores and the highest percentage of members in the medical honor society of eighteen specialties. So you are sure to find a wonderful physician if you do just a little bit of homework. Check the American Academy of Dermatology Web site (www.aad.org): its doctor locator function can supply a great list of board-certified dermatologists in your area. It's an excellent resource for information on physicians, skin conditions, and the latest research in the field of dermatology. One factor that should probably not figure into your decision is the popular press. You shouldn't count out a doctor simply because he or she is not well known. In fact, some of the most brilliant dermatologists shy away from publicity or stay within the walls of academia. I think it's far more important to find somebody accessible who can spend an adequate amount of time with you and who will answer your questions thoughtfully. Ideally, you want a doctor you can feel comfortable with, someone resourceful enough to find answers for you if he or she doesn't know them and who can give you and your family good advice in the future. How you get along with your physician is key. After all, this is a relationship based on communication.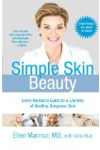 There are several ways to find a good dermatologist. For example, your primary care doctor may be able to refer you to one. Or, you could log onto the website of the American Academy of Dermatology (www.aad.org). The organization has an online tool that lets you find dermatologists located in your zip code. You can also search the site based on a doctor's sub-specialties.
Continue Learning about Skin Disorders