Exfoliation is the process of stripping off the top layer of skin. It is absolutely necessary for someone who has acne or who complains of rough, dull skin. Sloughing off of dead skin cells instantly brightens a complexion and makes it look and feel fresher. It smoothes the texture, improves skin tone, and helps unclog pores, all at the same time. Dead keratinocytes are opaque, so light flattens against them. They're like dirt on a windshield.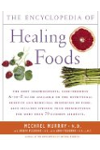 More About this Book
Encyclopedia of Healing Foods
From the bestselling authors of The Encyclopedia of Natural Medicine, the most comprehensive and practical guide available to the nutritional benefits and medicinal properties of virtually everything...
Exfoliating refers to the act of removing dead skin cells from the skin's outermost surface to reveal the newer skin cells underneath.
Continue Learning about Skin Cleansing