It is important to cleanse your skin every night to remove make-up, impurities, dead skin cells, and excess oil. But a morning cleansing is also beneficial, as it removes any toxins the skin eliminates during the night and refreshes the skin, preparing it for make-up application.

For the removal of eye make-up, especially waterproof mascara, there are particular products specifically formulated for the eye area. However, some gentle facial cleansers can effectively remove all make-up, eye, and facial, as well as cleanse the skin. For the general or "all-in-one" cleansers, be sure that they are fragrance- and color-free to avoid irritating the eye area. If you do not need to remove eye make-up, select a skin specific cleanser. For instance, use an oil free cleanser for oily skin, and a milky or creamy cleanser for drier skin types.

The original use of a toner is to return the skin's pH back to normal. It is also useful to complete the cleansing process, as it will remove any last traces of make-up and cleanser residue. Some toners have very beneficial ingredients that help certain skin conditions. As an example, ethanol will help with excess oil, whereas lactic acid or other alpha-hydroxy acid (AHA) will help exfoliate and smooth the skin's texture.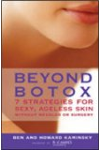 Continue Learning about Skin Cleansing

When it comes to cleansing your skin, not all parts of your body are created equal. Your face needs different care than your feet. Depending on your skin type and even the time of year, you may need a different body or facial clea...
anser to remove dirt and prevent breakouts. Find out how to choose a skin cleanser that removes excess oil while preserving the skin's delicate pH balance and natural moisturizers. Learn the best ways to cleanse your skin, from bar soaps to exfoliaters, with expert advice from Sharecare.
More