"Pulling procedures" such as face-lifts don't have any dramatic effects on the nasolabial folds, since the point of pull, in front of the ear, is nearly four inches from the fold. Because the skin stretches, pulling only moves the fold a fraction of an inch. As the skin stretches out, the fold reappears within six months. More aggressive procedures, such as the midface-lift, pull from the lower eyelids, closer to the fold. But they have a high complication rate and require a three-week recovery from the huge swelling. The closer the incision is to the fold, the more effectively the fold is lessened. The extreme is direct removal, in which the fold along with some skin is excised and the skin is closed. Some plastic surgeons slide in some cheek fat to fill the fold. Dissolving stitches are placed under the skin and the upper layer of skin is repaired with Dermabond or very fine stitches. The results are dramatic, but patients must be prepared for the scar that replaces the folds. In most people the scar will heal and will not be visible, particularly with makeup. This procedure is more common in men, because the scar blends with the rough skin texture.

Peeling procedures such as deep chemical peels, lasering, or dermabrasion have minimal effect on the folds. However, when the folds are filled from below and shrunk from above with peeling, the results may be dramatic.

Temporary fixes include filling the folds with chemicals such as collagen, Restylane, or Radiesse. When a more permanent result is desired, fat grafting should be considered. Fat is an ideal filling material for the nasolabial fold. Fat grafting has been around since 1893, with chunks of fat cut out of the hips and inserted into skin depressions. To get more fat to survive, the fat is moved together with the attached skin.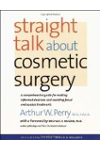 Continue Learning about Skin Care